Electronics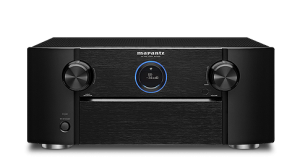 With almost 30 years of experience in the Audio Video integration industry we have learned what really performs well and what does not.  Today we offer our clients products that provide state of the art performance at attainable prices.  Our manufacturers include Bose, Denon, Elan Home Systems, Marantz and Sonos to name just a few.
Bose provides great performance in a compact form factor.  They go to great extremes to make sure their products not only sound great, but they are ergonomically easy to use.  Their lastest equipment is just plain fun.  We are proud to be a Bose "Built Invisible Dealer".
Denon is a world leader in Digital technology.  Almost all digital recordings today use Denon's PCM technology.  Their AVR line of surround receivers are truly cutting edge, offering you the end user virtually every state of the art feature available.
Elan Home Systems is the inventor of the centrally controlled stereo system.  Often copied, but never duplicated, Elan offers superb sound quality via their excellent controllers, amplifiers and in wall speakers.  The Elan "g" control system puts home automation at your fingertips via inwall panels, their exclusive remotes controls or your own iPhone, iPad or iPod touch devices!
Marantz is the sister company to Denon!  Where Denon's focus is on state of the art features, Marantz's focus is on pure performance.  Marantz products off our clients a 3 year parts and labor warranty on everything they sell in the USA.  If Saul was alive today, he would be proud that Marantz still holds to the same values that he strove for back in the 1950's.
Sonos is magic, Sonos is FUN!  With a line of two speakers (Play 3 & Play 5), a subwoofer, A source for your existing electronics (The Connect), and a great little amplifier for your existing speakers (Connect Amp).  Sonos provides our customers with custom sound all over their home without having to run additional wiring.
---